Meet the Team at The Highland Group
The Highland Group Professionals
Professionals at the Highland Group have backgrounds in real estate and hospitality. Skill sets encompass hotel operations, food and beverage operations, finance, analytical research, marketing, valuations and other skills, uniquely relevant to the hotel industry
Please read bios below: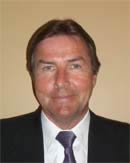 Mark has completed market and feasibility studies for all types of hotels including limited-service, full-service, convention center, resort and extended-stay properties. His experience includes most primary and secondary US hotel markets across 44 US states, Canada and 3 European countries. Mark Skinner is a frequently quoted expert on extended-stay lodging.
His research and comments have been featured in dozens of publications including: The Wall Street Journal, The New York Times, USA Today, Barron's, Hotel & Motel Management, Lodging Hospitality and Business Travel News. Mark has more than 30 years experience in the real estate and hotel industries, working exclusively in the hotel sector since 1994. He has been a partner in The Highland Group since 1999.
Directed research and analysis for the International Society of Hospitality Consultants Hotel Capital Expenditure Study presented at the UCLA Hotel Investment Conference in 1995.
Development strategy consulting for an upscale extended-stay hotel brand – Hilton Hotels 1997
Site selection and market analysis training seminar for economy and mid-price extended-stay hotel brands – Extended Stay America 1997
Quarterly and annual research into extended-stay hotels 1997-2016
Annual research into corporate housing (short-term furnished apartments) 1999-2016
Research and analysis of billing and accounts payable settlement methods in the corporate apartment industry 2001
Hotel development and management company staffing and compensation survey and report 2002
Corporate brand development & investment analysis consulting for an upscale extended-stay hotel brand – Intercontinental Hotels Group 2003
Market, financial and investment analyses for a portfolio of premium brand select service hotels 2005
Research and report on the US Bed & Breakfast and Country Inn industry 2005, 2007
Research and report on marketing practices in the US Bed & Breakfast and Country Inn industry 2006
Development strategy consulting for an upscale extended-stay hotel brand – Hyatt Hotels 2006
Corporate Housing "By Owner" research and report 2009
Developed a forecasting model to evaluate the potential return on investment from branding a portfolio of luxury hotels 2009
CapEx: Do You Spend Enough? Lodging Hospitality December 1995
Outdated Formulas Mortgage Banking July 1995
A Formula for Hotel Capital Reserves Real Estate Forum November 1995
Guest Speaker at National AAHOA Conference, 1997, 2001, 2002, 2008
Quarterly article for The Extended-Stay Quarterly 1997-1999
Guest Speaker at National Real Estate Forum Conference, Chicago, March 1999
Publisher The Extended Stay Lodging Report 1997-2016
Guest Speaker The Atlanta Hotel Investment Conference 2002-2016
Guest Speaker The International Hotel Conference Monte Carlo 2003
Publisher The Corporate Housing Report 2000-2016
Guest Lecturer Georgia State University
Guest Speaker The Appraisal Institute Atlanta 2008
Guest Speaker The Midwest Lodging Investor Summit Chicago 2008-2011
The Extended Stay Hotel Market: Hotel Yearbook 2009
Extended-Stay Hotel Article Series Hotel News Now 2010-2015
Serviced Apartment Summit Interview – New York City – April 2019
My Place Conference Interview – San Antonio – September 2017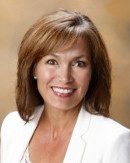 Kim has worked with The Highland Group since 2004. Her experience includes feasibility studies and market analysis for all types of proposed and existing hotels, due diligence for acquisitions, impact studies for several major franchise companies, financial analysis and litigation support. Kim specializes in boutique hotels and annually authors The Boutique Hotel Report.
Kim has extensive experience in under-served markets. Recent experience includes unique conversion properties such as a historic hospital, power plant and a well-known musician's home. She speaks often at conferences in cities that have included Nashville, Atlanta, Los Angeles, Chicago, Miami and London.
Kim is a graduate of Georgia State University with a Bachelor in Business Administration and major in Marketing. She is a member of the International Society of Hospitality Consultants where she is on the Awards Committee, serves as a Board Member and Vice-President of Events for the Atlanta Hospitality Alliance and holds a position on planning committees for the Hunter Hotel Investment Conference and Southern Lodging Summit.
Market research and analysis for brand development of economy and mid-price extended-stay hotels in Canada – Extended Stay America
Market, financial and investment analyses for a portfolio of premium brand select service hotels
Target market identification and evaluation for full-service hotel development – Embassy Suites
Annual research into corporate housing (short-term furnished apartments)
Market analysis support in development of a forecasting model to evaluate the potential return on investment from branding a portfolio of luxury hotels
Estimated revenue loss on a group of hotels as a result of highway construction.
Strategic advisory services on a portfolio of 42 distressed hotels.
Return on investment analysis following completion of a brand mandated product improvement plan
Analysis for development opportunity for luxury independent boutique hotel collection
Dual-branding analysis
Lodging product improvement and quality control recommendations for a resort municipality following a large scale evaluation of multiple Florida resort markets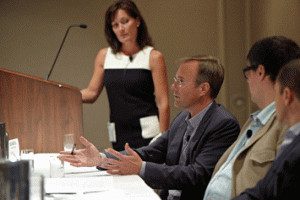 Ins and Outs of Analyzing Feasibility of a Destination Boutique Hotel: Lodging Hospitality September 2011
Guest Speaker – The Lifestyle/Boutique Hotels Investor Conference – Miami
Guest Lecturer – Georgia Tech University
Guest Speaker Boutique Hotel Summit – London
Panel Moderator for the "Should you Outsource your F&B" – LBHDC in Miami
Panelist for "Boutique Hotels: Alternatives in Traditional Positioning" – Hotel Data Conference in Nashville
Panel Moderator for "Development in Secondary & Tertiary Markets" – NATHIC in Chicago
Facilitative Speaker for Hotel Owners/GMs-Cultural Exchange Vignettes – BLLA in Las Vegas
Panel Moderator for "Pay Attention to the Bottom Line" – Hotel Data Conference in Nashville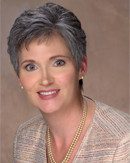 Lisa has been with the Highland Group since 1995.She has conducted feasibility studies, impact studies, appraisals, and market reviews for all lodging types throughout the United States. With a BSBA in Hotel and Restaurant Management from the University of Denver, Lisa has previously been employed by a hotel and real estate developer, Pannell Kerr Forster and Holiday Inn Worldwide.
Lisa specialized in hotel consulting as a compliment to a family tradition of motel ownership. Her family background gives her a unique perspective as an industry professional. In addition to general hotel consulting, Lisa has also appeared as an expert witness for impact issues, and has assisted in the due diligence and underwriting for securitization of hotel loans for single-asset and portfolio transactions.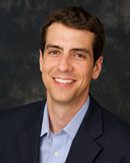 Steven knows how to look at a hotel venture from the perspective of buyer, seller, investor, and lender, which translates into a well-rounded, thoroughly supported final analysis of a hotel's value or feasibility. Prior to joining the Highland Group, Steven worked on research, analyses, and offering memorandums for Hodges Ward Elliott, as well as numerous hotel consulting and valuation assignments at HVS. He has served as a delegate at major lodging conferences (including the American Lodging and Investment Conference and the Hunter Hotel Conference) and has written on recent hotel market dynamics in Nashville and Chattanooga, Tennessee.
Steven earned his bachelor's degree from Anderson University in Anderson, South Carolina. He holds his Georgia Real Estate Sales License and has especially strong knowledge of hotel markets across the southeastern U.S. Steven and his four brothers share a love of basketball, and he has teamed with them and other close friends to play for many years. He spends some time near family in Durango, Colorado, snowboarding in the mountains and playing golf on his favorite course, the Glacier Club. Steven also loves to read, absorbing about a book per week throughout the year and regularly sharing story time with his two young boys.
Carlos' experience in the lodging industry covers more than ten years. He has performed impact, feasibility, and market studies for all types of hotels, including full-service, limited and select-service properties in addition to resorts, extended-stay, and all-inclusive hotels domestically and internationally. Most recently, Carlos has focused his work experience on hotel dynamics and growth in emerging markets in Latin America and the Caribbean.
He returns to The Highland Group after gaining experience with Ernst & Young, HVS, and IHG. Carlos graduated Summa Cum Laude in International Hotel and Tourism Management from Johnson & Wales University and holds an MBA in International Business from EAE Business School in Barcelona, Spain. He also holds certificates in finance, revenue and asset management from Cornell University. Carlos, a native of Caracas, Venezuela, has many interests, including reading, being a member of a swim team, and traveling the world for business and pleasure.